This is the official Farm Fortress development blog. Keep an eye on this page for updates and development information.
Play the game here:
farmfortress.com
Discuss in our official forum:
farmfortress.com/forum
★
New enemies incoming
Anim test of the four new enemies in the next update of Farm Fortress!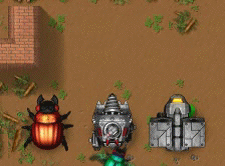 Motherbug, Flybeetle, Drillbot and Archeroid.